4 kilometres from our hotel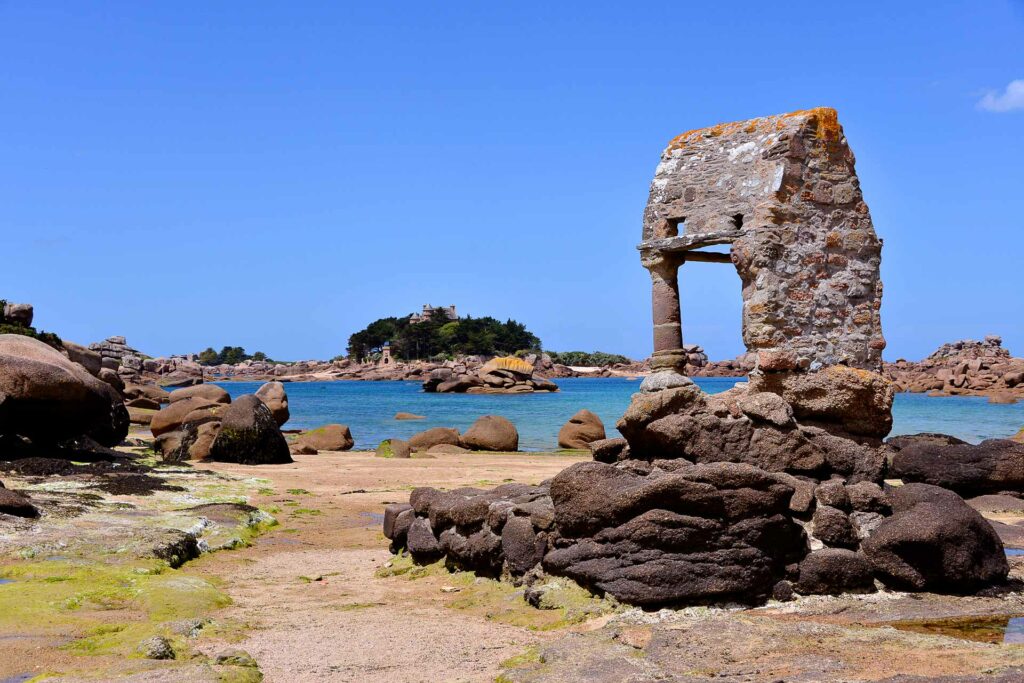 During your stay Ploumanac'h is a must-see. The former fishermen's hamlet has become one of the most popular tourist sites in Brittany, and "France's favourite village" in 2015. The success is due to these extraordinary heaps of pink rock... Nature has become an artist, sculpting with water and wind venerable blocks of pink granite that have been here for... 300 million years, some of them rising to more than 20 metres! This "exhibition" site presents these masterpieces over more than 25 hectares, where the variations in light fascinate the visitor, up to the final blaze of colours set off by the setting sun.
As proof of its immense reputation, more than a million visitors come here every year, all in the same state of wonder, in conditions managed by the Conservatoire du Littoral, since it is necessary to continue to protect the star, classified as a national heritage site. Will you be able to recognise the Chapeau de Napoléon, the Guérite des Amoureux, the Champignon, to name but the most famous? The well-marked "sentier des Douaniers" (GR34) invites sportsmen or strollers to discover this exceptional site. The facets of Ploumanac'h are so numerous and changing that they will satisfy all curiosities.