Our hotel Spa Côtes d'Armor
Ideal for visiting the Côtes d'Armor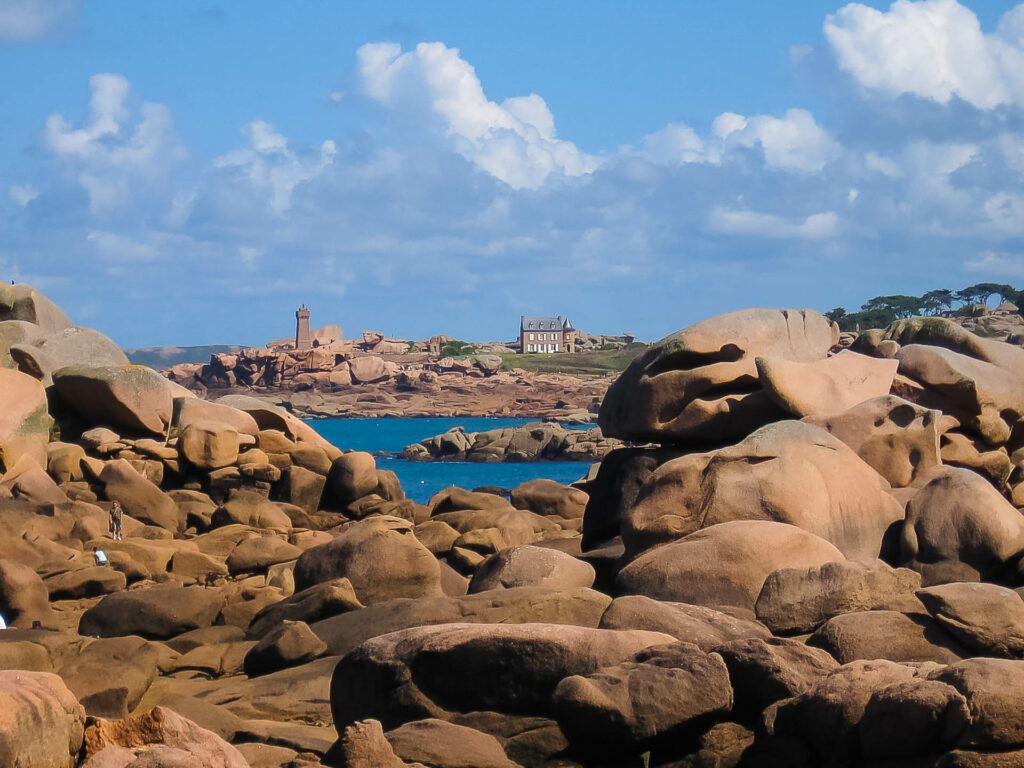 At a glance, the Côtes d'Armor, where our Spa Hotel is located, seems to offer nothing but exceptional sites, rightly called "must-sees". Should we mention again the famous Pink Granite Coast? Yes, without doubt, as it offers so many changing faces according to the time of day and the viewpoints you adopt on these blocks sculpted by the elements. The sculptures in the Valley of the Saints are the work of man, and their mystical inspiration is obvious, a contemporary testimony to the religious imprint on Brittany.
Head for Paimpol, now, and head for Ploubazlanec! The tip of Arcouëst will be your Finistère, the frontier of a world apart, free from the slightest car: Bréhat, the island of flowers, is under your feet, just a few minutes by boat, in the heart of an archipelago of 86 islets and reefs, the first natural site to be classified in France on 13 July 1907.

Cap Fréhel (from which the famous realist singer of the inter-war period took her stage name) has enough to satisfy your desire for space. Cliffs 70 m high overhang the sea, 600 hectares of moorland stretch out around you, the Fort-la-Latte sits majestically, and seems to invite you to discover more and more!