Stroll through Perros-Guirec
Perros Guirec Brittany in a hotel with sea view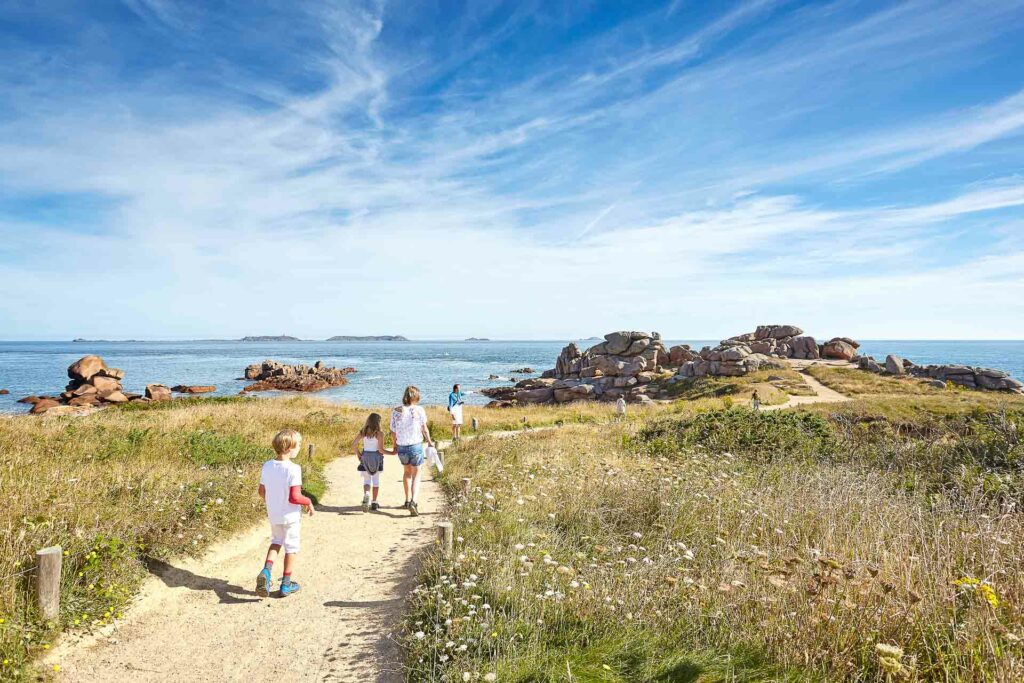 Perros-Guirec in Brittany is a famous seaside town where our hotel Les Bains is located and has retained its charm and character. Due to its coastal location on the famous Pink Granite Coast, it has skilfully cultivated the advantages of "land and sea". On the seaside, you will be able to enjoy all the possibilities that the town offers to make the most of the sports, leisure and/or educational activities, without forgetting the walks on the beach of Trestraou, 30 m from the hotel, or on the "sentier des Douaniers" (GR34).

For example, sailing, kayaking and surfing will appeal to all generations and all levels of experience... Adults can hire a boat and cast off alone, in a monohull or multihull, test surfing and paddleboarding, while "longe-côte", feet in the water up to the waist, gives a different angle to your stay.
Diving and the exploration of the "world of silence" that it authorises guarantees a secure sense of wonder on a series of sites that only you will discover, at Ploumanac'h or at the 7 Islands. Those who are passionate about diving will even be able to take coastal rescue training... while others will be able to turn to the land and the town: Saint-Jacques church with its two adjoining naves, Romanesque from the 12th century and Gothic from the 14th century; the Crac'h windmill, the Christian Gad and Daniel Chhe Sculpture Park, to the west of the town, the Museum of the History and Traditions of Lower Brittany...