Wellness, relaxation & discoverye
Welcome to the Best Western Hotel & SPA Les Bains
In the quiet, behind the sea front, you have chosen the Best Western
Les Bains Hotel and SPA in Perros Guirec : all the advantages of the seaside resort
and those of the Pink Granite Coast are at your feet.
Trestraou beach is just a short walk from your room:
our east coast a treasure for families, tender duets, daydreaming and wandering. The boats wisely moored in the nearby marina are waiting for you to come and amaze you with the next tide
to go out and split the waves.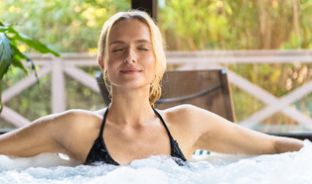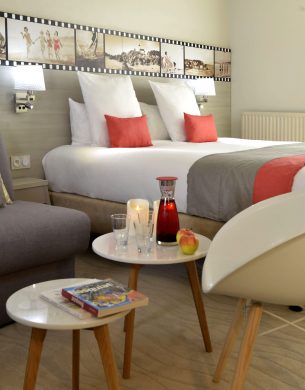 Sweetness of life in our hotel rooms in Perros Guirec
In the light of the seaside, the calm, comfort and space are there!
Discover our SPA les Bains
The Spa Les Bains is a space designed for your well-being.
Come and relax in a setting that combines vintage images and contemporary design. Everything is designed for your relaxation: the best equipment (jacuzzis, hammam, saunas, sensory showers, salt grotto, etc.), our 7 treatment rooms including 4 Duo and 1 Trio where the expert hands of a passionate team will reconcile your body and mind.
We offer a wide range of solo, duo or family treatments for your pleasure. For more comfort, our Spa area is directly accessible from your hotel room through the reception of the hotel Perros Guirec.
For a start at your own pace, a performance corresponding to your rhythm, discover our fitness room with cardio-training and weight training equipment.
Spaces to escape in our hotel perros Guirec
Because we wanted to give you more freedom we created 
the 3 Apartments of the Best Western Hotel & SPA Les Bains, with its own entrance just a stone's throw from the beach: in the hotel's annex, live
A stay in total autonomy, while enjoying all the hotel services. Discover our newly decorated flats dedicated to your comfort, fully furnished and equipped with a balcony.
The concept is simple: a wide selection of soft drinks and snacks 
are offered to you every afternoon in our hotel in Perros Guirec.
So many reasons to spend an exclusive moment in a 
cocooning area open all day.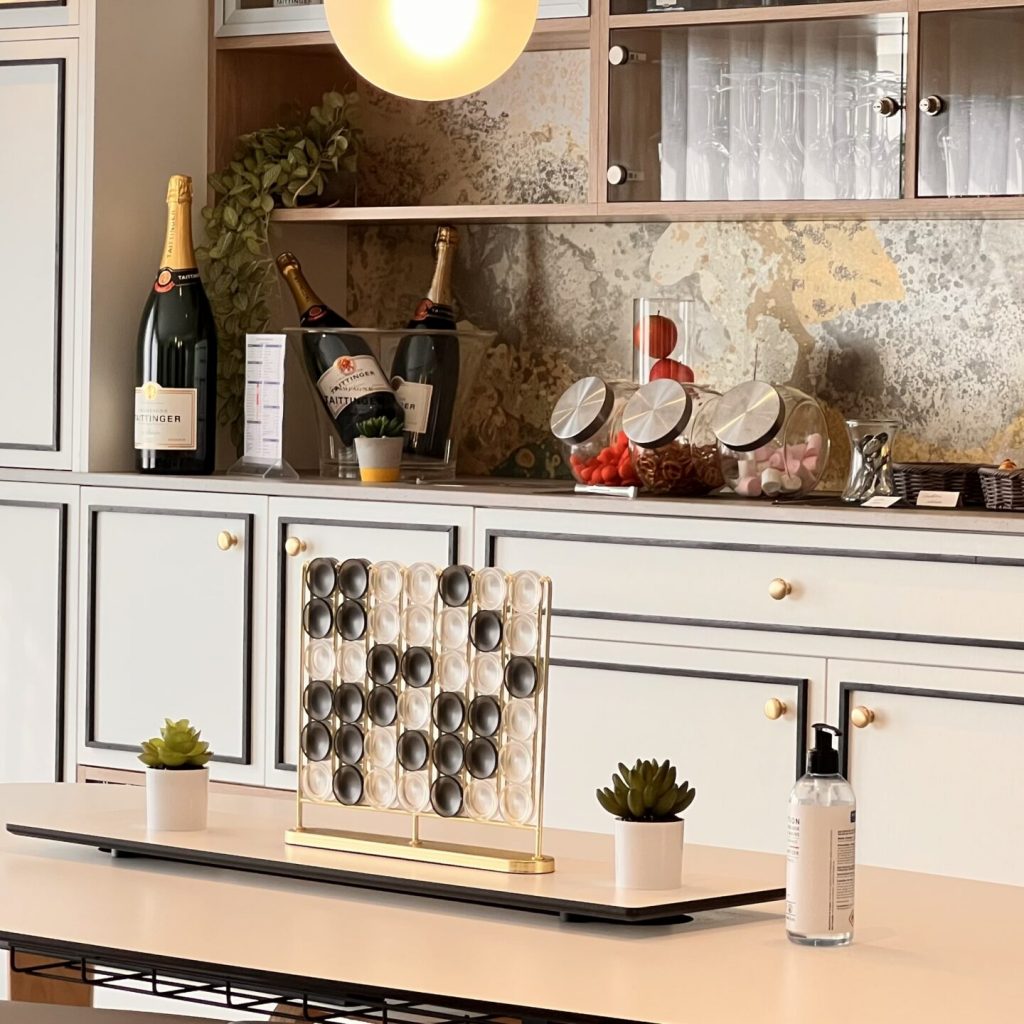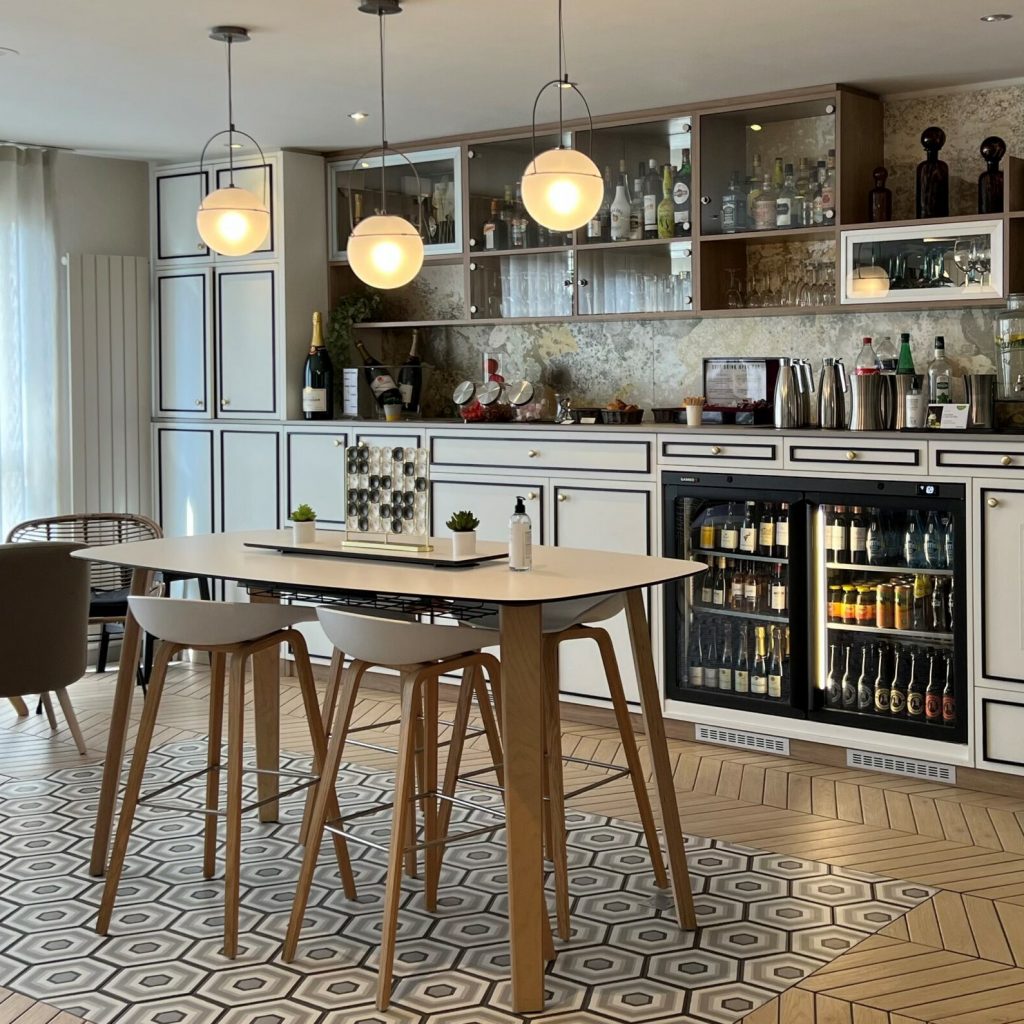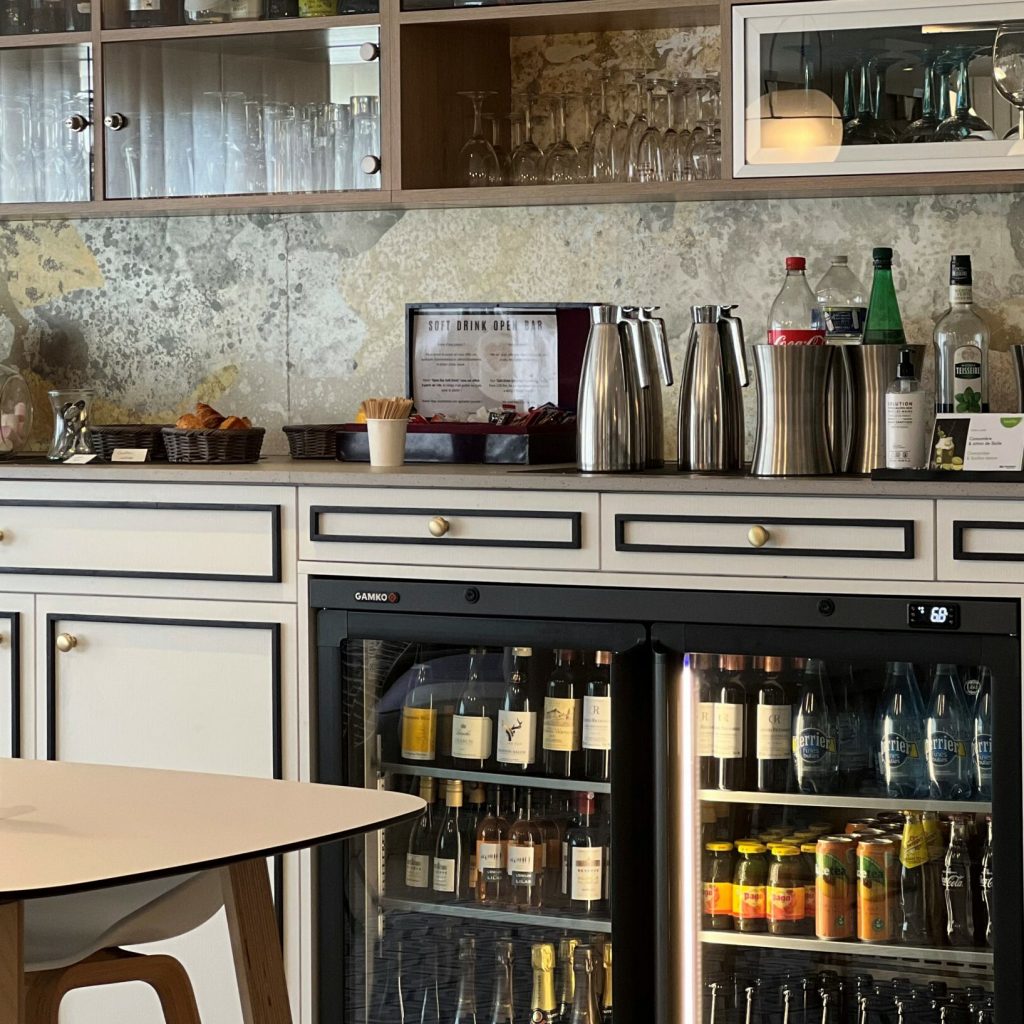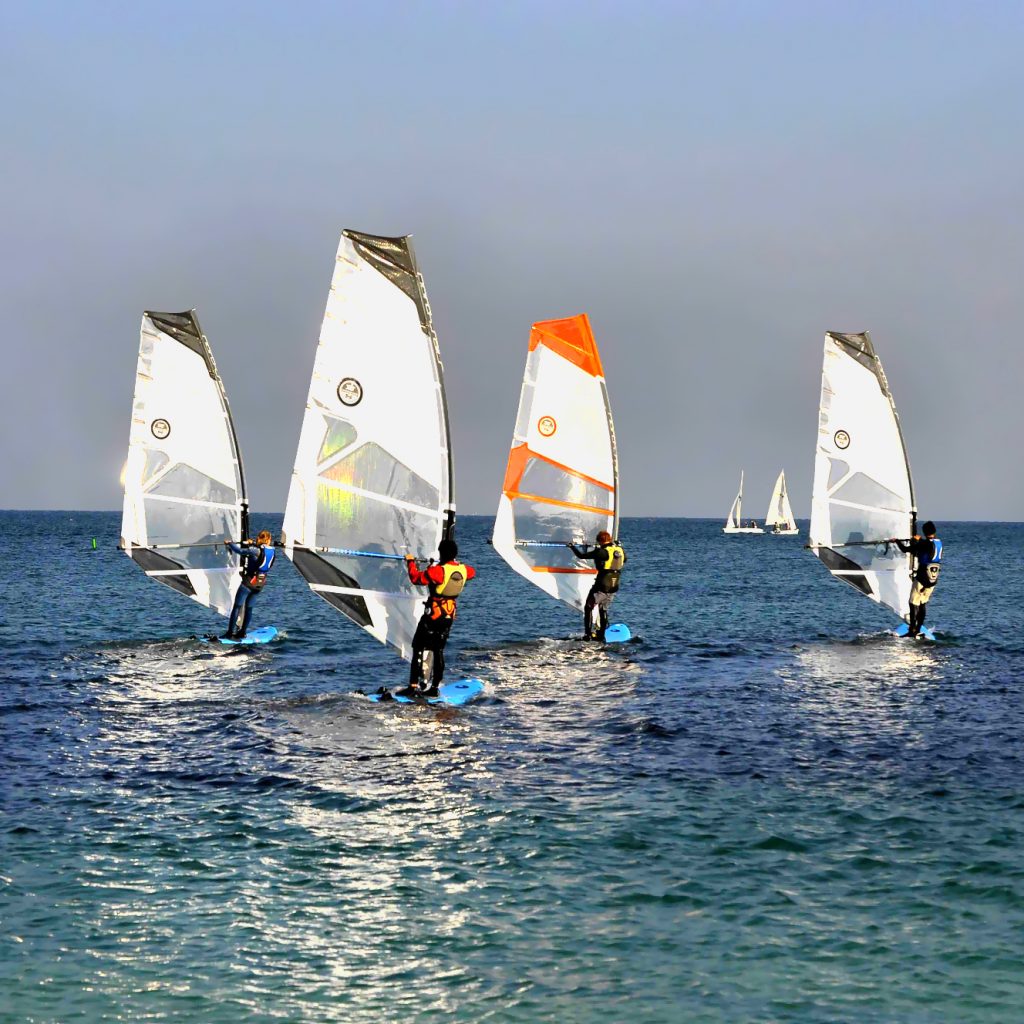 In the heart of the Pink Granite Coast, 
discover a seaside resort combining tranquillity, charm and multiple activities. 
The Best Western les Bains Hôtel et SPA in Perros-Guirec offers you a spacious room with equipment adapted to your needs.
From team meetings to residential seminars, our teams are at your service. 
Prepare your stay at Best Western Hotel & SPA Les Bains
Customer reviews hotel perros guirec
We spent the weekend of January 1st to 2nd in your establishment with access to the spa and 1 hour of massage in duo! Everything was perfect, cleanliness, welcome, breakfast, decoration, comfort ! The staff is very smiling and friendly! We will come back with pleasure to relax, the year has started very well for us 🙂
We stayed in this hotel in the middle of winter, very nice welcome, quiet hotel, very correct room, service also, I recommend this hotel for your romantic stays!
Great welcome, nice spacious room, full spa area, very friendly staff, spa treatments and staff are top notch.
Very pleasant stay to be done again very soon
This hotel is very well situated to discover the Pink Granite Coast. Everything is done to make your stay as pleasant as possible. The decoration is neat, the staff charming, attentive and discreet. I will return there with great pleasure!
Relax and unwind at the Best Western Spa Perros Guirec
Welcome to the Best Western Les Bains hotel, located in a quiet area behind the seafront in Perros Guirec. Our establishment offers you all the advantages of the seaside resort, as well as those of the Pink Granite Coast. Enjoy an idyllic setting in our hotel in Perros Guirec to relax and unwind! Our luxurious rooms and suites, as well as our spa and high standard facilities, will allow you to combine relaxation and well-being. Do not hesitate to come and visit us to fully enjoy the charms of Brittany and its magnificent coast.
Come and stay with us and discover what makes our hotel so special
Perros Guirec, a seaside town in Brittany, offers visitors the perfect balance between relaxation and activity. And, at our hotel, Perros Guirec and its charm can be found in our rooms. Each is decorated with simple elegance, providing a peaceful setting to relax after a day spent exploring the city or lounging on the beach. But it's not just the practical elements that make our rooms special - it's the atmosphere of tranquillity and serenity that really sets them apart. It's this feeling that keeps our guests coming back again and again. Come and experience it for yourself - book your stay with us today.
Relax and rejuvenate at the hotel spa
The Spa Les Bains at the Hotel Perros Guirec is a haven of relaxation and rejuvenation. Guests can enjoy a variety of treatments, from massages to facials, in our tranquil and serene setting. Our team of qualified therapists are trained in the latest techniques, ensuring that every spa experience is personalised and indulgent. Whether you're looking to pamper yourself for a special occasion or simply relax on holiday, Spa Les Bains de l'hôtel Perros Guirec is the ideal destination to recharge your batteries. in Brittany.
Discover the treasures of Brittany near the Best Western Hôtel & SPA Les Bains in Perros Guirec
A whole world of softness in the hotel in Perros Guirec