Our hotel on the Pink Granite Coast
One of the most beautiful natural spectacles in Brittany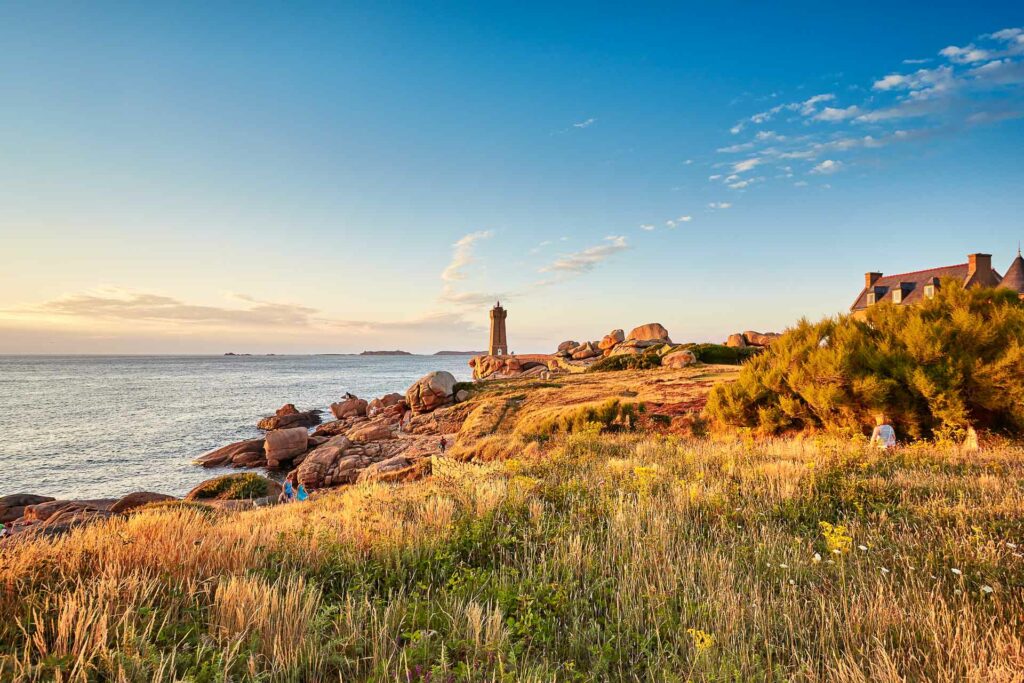 By choosing to stay at our Best Western Hotel on the Pink Granite Coast, you will have a front row seat to the permanent spectacle of this unique rock puzzle.
Nature takes centre stage here and logically plays the leading roles... Just after the magnificent beach of Trestraou, the former fishing hamlet of Ploumanac'h, now a seaside resort, is one of the jewels set in this mineral setting. A little further west, a vast enclosed world: the Bay of Morlaix. Islands and islets multiply in infinite perspectives that painters have been exploring for over a century.
Popular with the best society at the beginning of the 20th century, Ile aux Dames, Ile Verte, the Carantec peninsula and the aptly named Tahiti beach will attract you to stroll around; Hell with its bay and Paradise will even be accessible to you, in this ornithological reserve where seals play serenely in the waves protected by man.
As for Morlaix, Town of Art and History, with its viaduct, its alleys to wander through with your nose in the air, its half-timbered houses grouped around the Place Allende, with their exposed half-timbering, the cultural space of the former tobacco factory... it will never cease to dazzle you...