Ploumanach Hotel Les Bains
Best Western Hotel Les Bains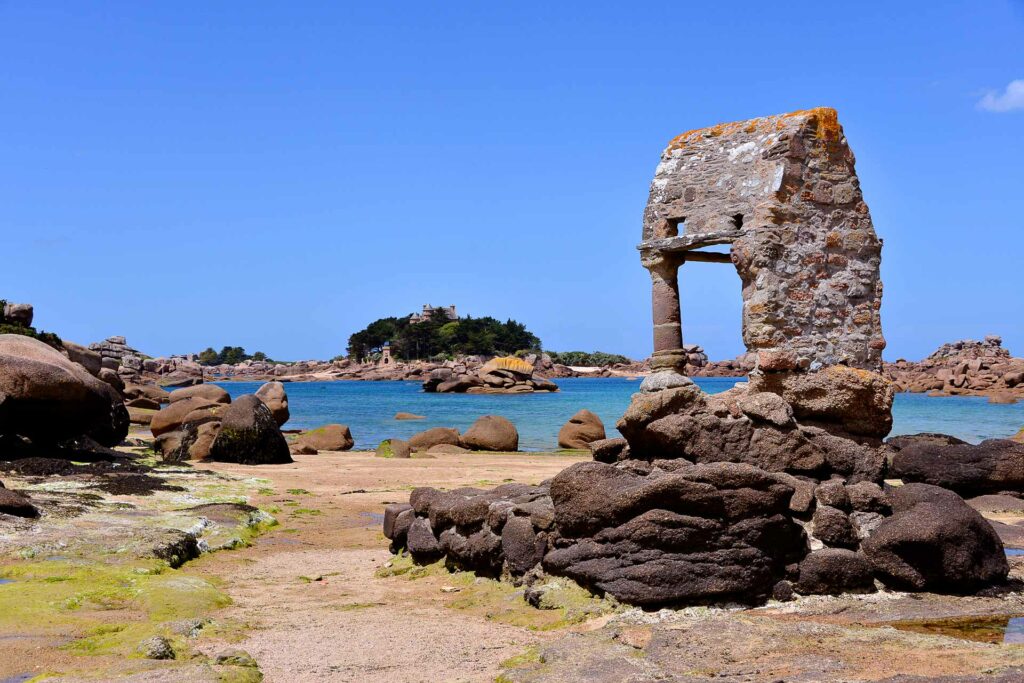 Fancy a stay in Ploumanac'h? Our hotel Best Western Les Bains opens its doors to you. Ploumanac'h, a former fishermen's hamlet, has become one of the most popular tourist sites in Brittany and was even elected "France's favourite village" in 2015. This success is due to the sublime and strange piles of rocks typical of the Pink Granite Coast which have been here for 300 million years and extend over more than 25 hectares.

Ploumanac'h Hôtel Les Bains; nearby places, monuments and tourist sites:
- The natural harbour of Ploumanac'h, one of the most protected in Brittany. In season, shuttles will take you to the Sept-Îles.

- The 2 beaches: that of the Bastille and that of the Anse de Saint-Guirec (or Saint-Guirec beach) with their fine sand and the oratory.

- The Sentier des Douaniers, also known as the GR34, will take you through heather and gorse moors where several typical species have found refuge. You can admire the pink granite blocks emerging from the azure sea. This circuit links the Perros Guirec hotel to Ploumanac'h.

- The Maison du Littoral with numerous exhibitions on the fauna, flora and geology of Ploumanac'h

- Also worth a visit: the Mean Ruz lighthouse, the tide mills, the sculpture park or the Pors Kamor cove, the Costaeres castle and the Bastille Park.

The privileged location of our Best Western hotel near the seaside in Perros-Guirec allows the choice to radiate in the surroundings. But everything is already there! The spectacular Bay of Trestraou of course, between the beaches of Trestrignel and Saint-Guirec. But just 12 km away, Lannion awaits you with its famous market in its 15th century historic centre, and that's just the beginning of your stay in the Côtes d'Armor! Sports, water sports, hiking, or just hanging out, there is so much to do in Brittany.